Betterliving™ Three Season Sunrooms
Our most popular enclosure, the three season sunroom is an easy, affordable way to extend your outdoor living season. Betterliving™ distinguishes itself from the competition in so many ways…
Thicker Sunroom Walls
Many three season sunroom wall systems are only 2 inches thick. Betterliving™ Three Season Sunroom walls are 3″ thick providing more stability and strength.
Patio Doors
The standard in the sunroom industry is to use out-sourced patio doors that are not flush with the rest of the wall. They are thicker than the wall which makes them unsightly. We make our own patio doors and we make them the same thickness as the wall. The door and window colours will match because they are all from one source and your Betterliving™ sunroom doors will blend in with the wall system perfectly.
Continuous Floor Channel
Because we make our own doors you get a wall system that looks truly integrated. In other sunrooms, the drainage channel (floor channel) that runs under the wall system has to stop at their out-sourced door, permitting an easy place for leaks. Since we make our own doors, we are able to implement a continuous floor channel around the whole sunroom. A continuous floor channel means no leaks and dry socks. Competitors drill round drain holes in their flat floor channels. Round weep holes can clog easily and can stop weeping due to surface tension. Betterliving™ floor channels are sloped so any moisture is directed to the weep holes on the outside, and our weep holes are pre-punched in an elongated shape which ensures proper drainage.
Heavy Duty Swivel Header
No manufacturer can match the strength and flexibility of the Betterliving™ header. It's hinge design adapts to the roof slope, providing even weight distribution and an aesthetic appearance. Many manufacturers use a simply 90 degree channel on the top of the wall, forcing all of the roofs weight on the outside edge, with a gap on the inside of the sunroom that is covered by an unattractive trim . The Betterliving™ header's height gives it unparalleled strength to support large snow loads over wide window openings.
Tempered Glass Windows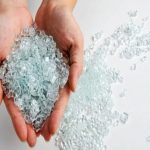 Your Betterliving™ sunroom includes corner-to-corner side sliding windows with tempered safety glass standard, an option in other sunrooms. Our tempered glass is the same as you would find in the side and rear windows of your car… in case of an accident, the glass breaks into harmless small pieces. A sunroom is mostly glass… if you were going to wrap your family in glass, which would you prefer: tempered glass or regular glass?
Adjustable Ball Bearing Rollers
Some sunroom windows use plastic glides, others use cheap plastic wheels. One thing for sure, they are not adjustable. Betterliving™ windows use a heavy duty adjustable ball-bearing roller with corrosion resistant plating.
Aluminum Screens
Fiberglass screens are typically what you will find on your homes windows and most sunroom windows. The sash (the aluminum frame that the screen is attached to) is made from light duty roll-formed metal. If you are a homeowner then you have had a bad experience with at least one window screen. Betterliving™ screens are made with extruded sash which is much larger and heavier than roll-formed sash. Betterliving™ screens use aluminum screen mesh which lasts longer and won't tear like fiberglass.
Each day more homeowners are rediscovering the tranquility of their own back yards in their Betterliving™ Sunrooms. These versatile enclosures give you and your family the opportunity to enjoy all that is wonderful about the outdoors.
With Betterliving™ Sunrooms, every day will seem like a vacation, and every activity more enjoyable in your own special place.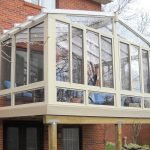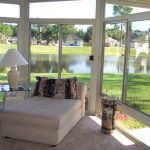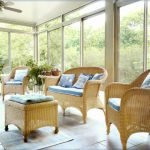 Not only does a Betterliving™ Three Season Sunroom give you more living space at a fraction of the cost of standard construction, it truly distinguishes your home in the neighbourhood making it much more desirable to future owners. Buy with confidence, knowing your patio enclosure is covered by our 50-year limited warranty!