Retractable Canopy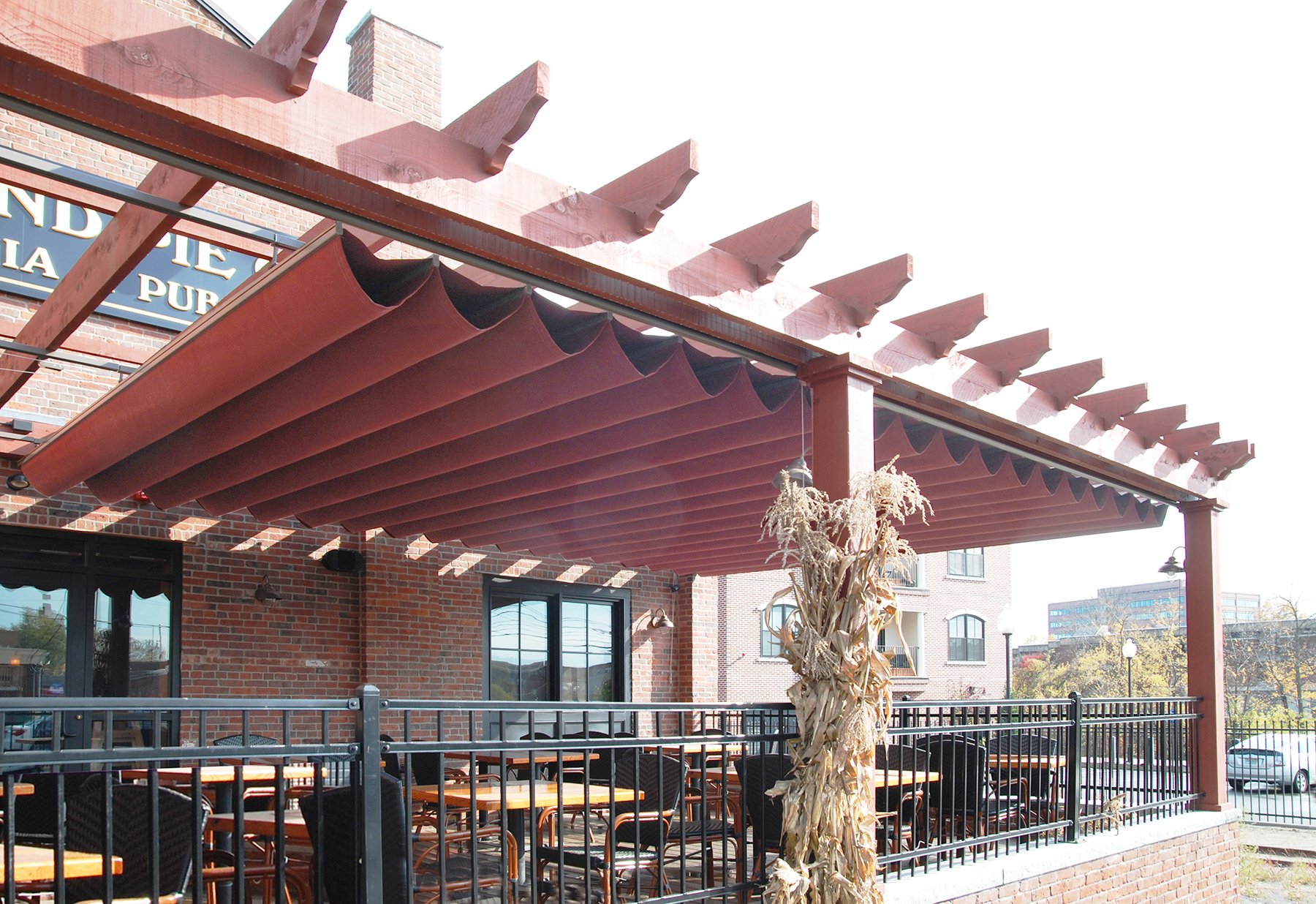 Retractable Canopies are versatile shading structures that retract manually, with a host of fabric choices that match your home décor to create a comfortable outdoor space!
These unique structures can be installed free-standing or mounted to home, pool house, or other outdoor structures.
Retractable Canopies can also be mounted under your existing pergola, and use as a pergola canopy.
Ideal to cover verandas, terraces, and roof gardens – retractable canopies can provide shade around your pool and provide the atmosphere you need for entertaining in all kinds of weather.
Many commercial applications! Perfect shelter for outdoor cafes and sidewalk seating. Units can be joined to cover larger spaces.
Canopies can be custom-sized and mounted directly to the rafters of any size pergola to provide added comfort!
As seen on season 4 of HGTV's Backyard Builds.
Backyard Builds
Season 4 Episode 4