Betterliving™ All-Season Sunrooms
What better way to extend your home's living space than with a custom built All-Season Betterliving™ Sunroom?
Walls of glass bring gracious living to any home, transforming an empty patio, deck or porch into an inviting retreat basking in the natural beauty of the outdoors.
Betterliving™ Sunrooms offer all season enjoyment with insulated glass and thermal construction.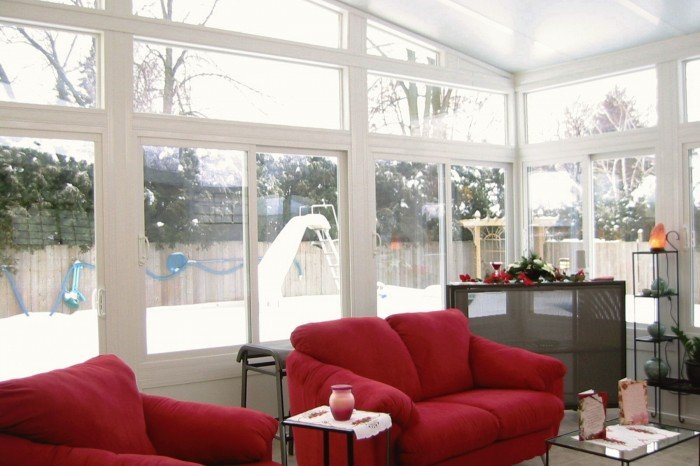 50 year limited warranty!
Heat or cool for use in most weather conditions.
New, state-of-the-art reinforced vinyl construction.
Rugged 4¼" wall thickness for doors and windows.
Argon-filled, Low-E, double-pane, insulated, tempered glass standard on all sunroom sliding windows and doors.
Colour-matched or brass handles.
UL classified electrical raceways, easy access for wiring and outlets.
Sliding doors and windows are ENERGY STAR® compliant in most areas.
White or Desert Sand finish.