Brings in The Natural Light While Filtering Out the Hot Sun
All framing is made from strong maintenance-free aluminum. Our proprietary design, the large glazing beams used in Skyview are thoroughly tested… your assurance that your new polycarbonate roof will hold the snow. It's a sound investment that adds value to your home.
The Northlander™ Skyview polycarbonate patio cover utilizes strong, multi-walled polycarbonate panels. These panels have a range of solar tints that block damaging UV rays while allowing various levels of light transmission onto your deck or into your room enclosure.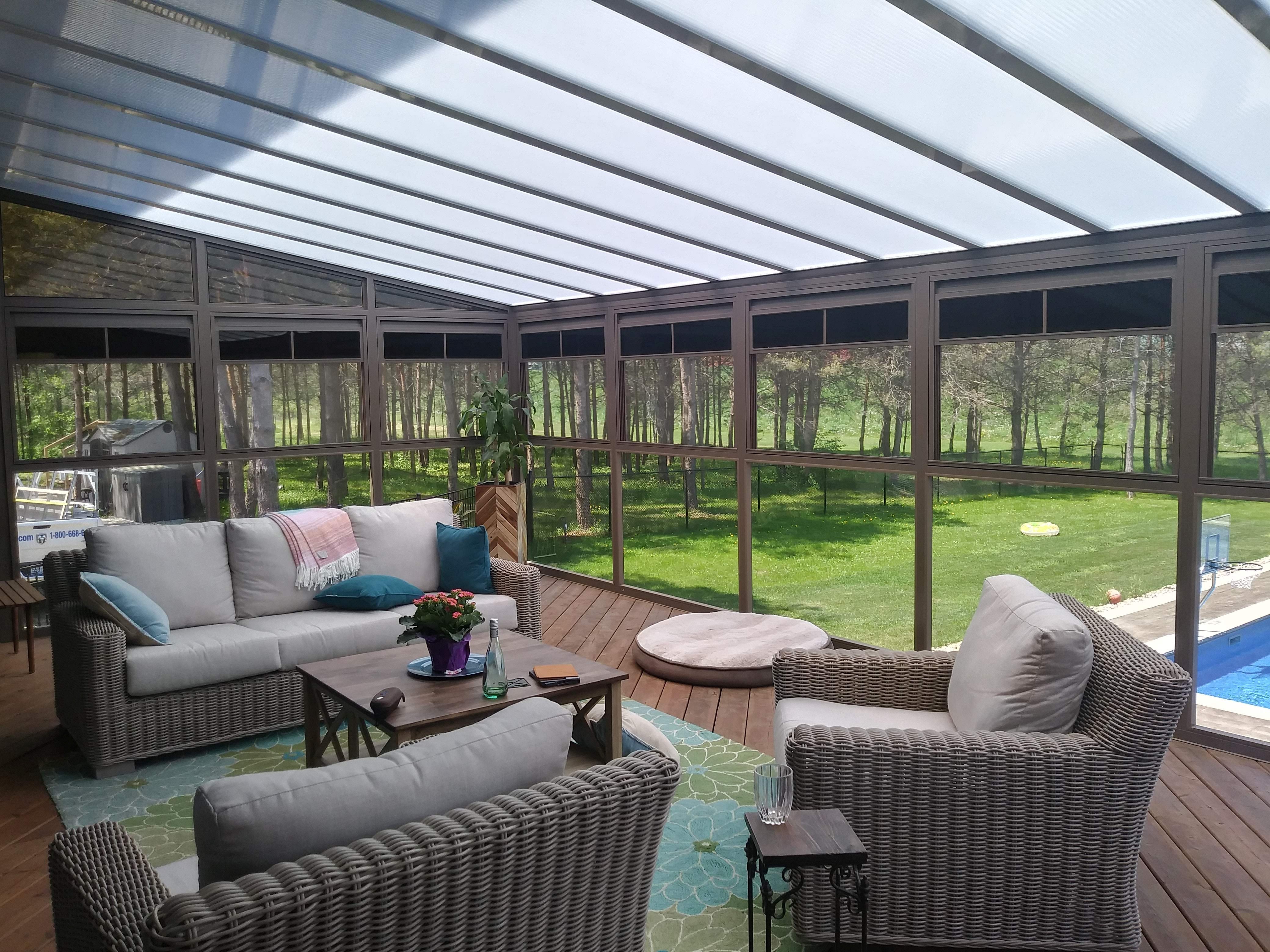 Exclusive Insulating Multi-Wall Sheets for Sunrooms
Our exclusive 1¼ inch thick Opal Ice sheet provides a low solar heat gain while allowing a pleasing amount of light to enter your patio room. Opal Ice 1¼ inch thick sheets are thicker than our standard 5/8″ thick sheets, and they have many internal walls to trap air thus providing the extra insulation value you want for the roof of your sunroom.
Polycarbonate Sheets Create the Perfect Atmosphere
If you are looking for a product that creates the ultimate sunroom atmosphere, turns your patio into an oasis, gives a sense of openness and takes advantage of nature while protecting you from the elements…. then choose The Northlander™ Skyview.
If you are looking for an insulated patio cover please visit our PanelCraft™ Insulated Patio Covers.