4 Track Stacking Windows Turn Your Porch Into a Screen Room AND a Sunroom
The four-track frame design allows the sections to stack behind each other, permitting the maximum amount of ventilation. You can stack the window sections to the top, bottom, or anywhere between. And if it cools down or looks like rain, you simply expand the sections… now you've got a three-season porch!
Craft-Bilt's Four Track Stacking Windows are ideal to screen-in and enclose your porch. Screened-in porch windows offer a multitude of benefits, enhancing the comfort, versatility, and enjoyment of your outdoor living space. By extending the usability of your porch, improving ventilation, protecting against insects and debris, and providing privacy, our stacking windows create a welcoming and functional area that can be appreciated year-round. Explore the various tint and frame colour options available to find the perfect screened-in porch windows that suit your style and needs, and start maximizing your outdoor living experience today.
What a great way to upgrade your existing porch or covered patio into a combination sunroom/screen room.
Heavy Gauge Construction
Our Grand Vista stacking windows feature maintenance-free aluminum and vinyl construction. High-quality moulded corner keys assure years of smooth, trouble-free operation.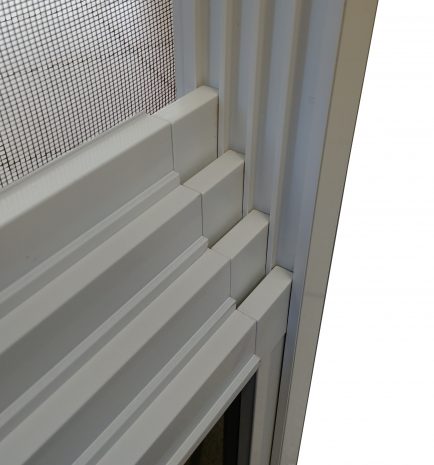 4 Track Stacking windows are custom made to fit your openings. Matching doors and transom lites are available. Choose from four frame colours: White, Sand, Earthstone and Black. Choose from four vinyl colours: Clear, Bronze, Smokey Grey and Dark Grey. Click the Specifications tab above to see colour samples.
Unique Vinyl Glazing Withstands Impacts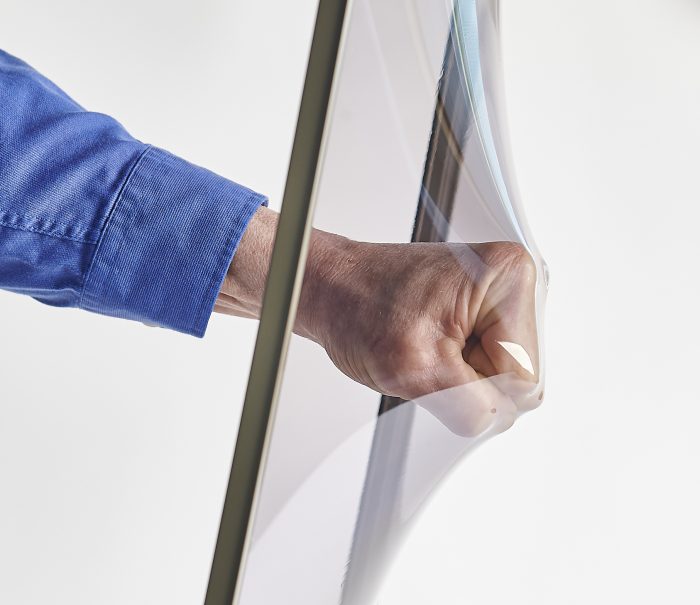 You can jamb your fist right into our heavy gauge 10 mil vinyl glazing without ill effect. The space-age vinyl springs right back to its original position! Your safety is assured from flying objects like golf balls or children's toys. Vinyl glazing reduces glare, and solar heat gain and protects your furnishings from fading due to UV.